The Animated History Of Treasure Island: The Missing Links ✦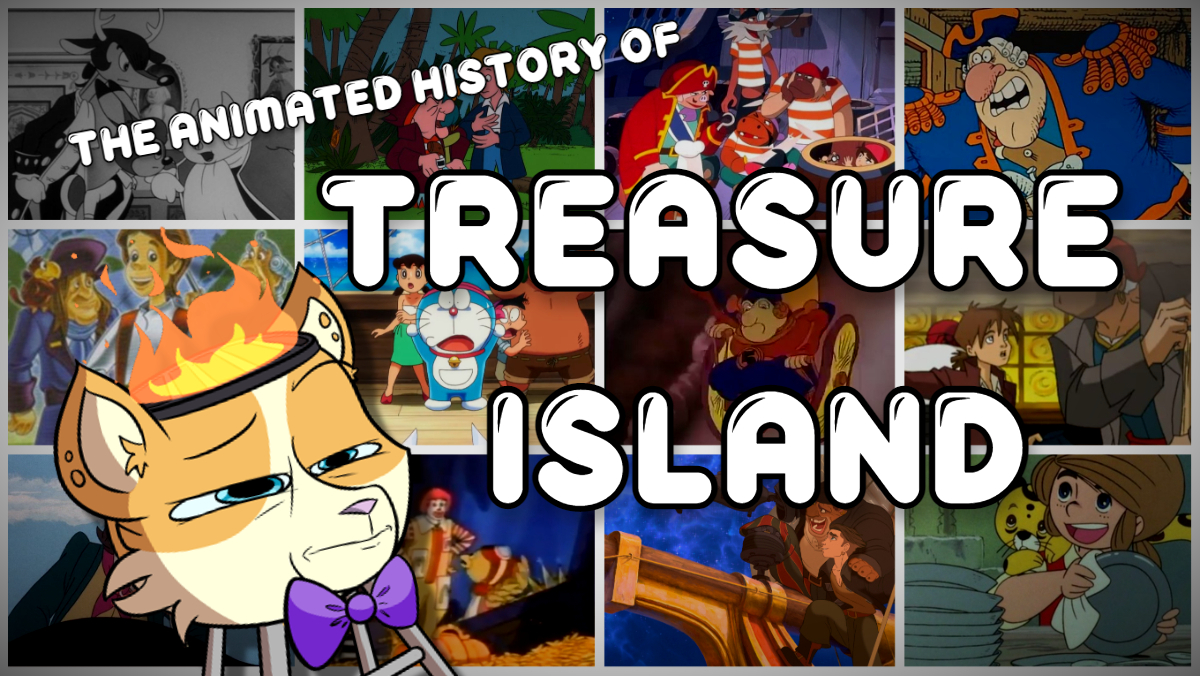 I went on a journey to watch every animated adaptation of Robert Louis Stevenson's Treasure Island. I watched over 20 different versions of the story and learned so much about the novel and the history of animation in general along the way. However, I have a confession: It is currently impossible to complete this quest.
Unfortunately, two animated versions of Treasure Island are currently lost media. So before diving in and getting into essays on the rest in their order of release, it seems prudent to mention these two missing gems. I can only hope one day these resurface and this adventure will be able to come to a true close.
Colonel Heeza Liar's Treasure Island
It's unlikely that anyone outside the most die-hard animation fanatics remembers Colonel Heeza Liar these days but he was the first recurring character created specifically for an animated film. The character was created by John Randolph Bray, the man behind a driving force in early 1900s animation — Bray Productions. The company produced over five-hundred films during its existence from 1912 to 1928. One of those was Colonel Heeza Liar's Treasure Island which was released on December 17, 1922.
Unfortunately, there are no currently known prints of this film still in existence. While we can assume it would be a 6-minute reel like other Heeza Liar productions, the only other information we have comes from a single picture with scenes from the feature and a description from the February 4, 1923 issue of The Film Daily.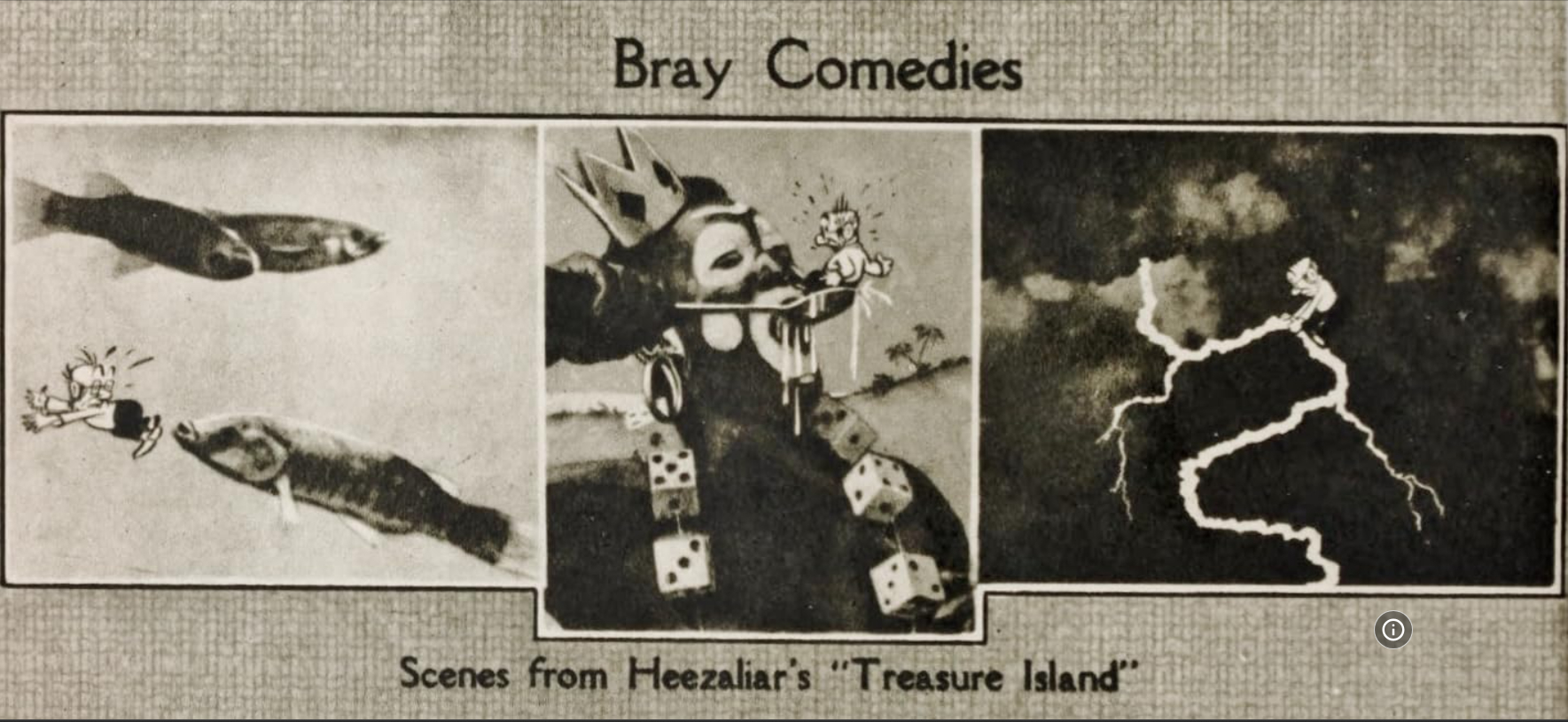 "A clever short combining the little cutout cartoon of Colonel Heeza Liar with actual photographs of the artist and the staff of the art department. The Colonel hears the boys reading about a desert island that contains treasure and gets himself radioed to the nearest ship from which he sails to the island in a bottle. The cannibal chief tries very hard to cook him but the Colonel escapes and dives off a cliff only to be swallowed by a fish which after a supposed lapse of time is caught by the artist and his friend who are on a vacation. They are much surprised to see the Colonel and hear about his adventures."
Barnacle Bill No 1: Treasure Island
Treasure Island oddly enough also is an important footnote in the history of adding color to films. Raycol was a color film process invented by chemist Anton Bernardi in 1929. For those interested in how the process works, it is detailed quite well in its patent. While the most famous film to use Raycol was The School for Scandal from 1930, the final known film to ever use the process was Barnacle Bill No 1: Treasure Island.
Directed, scripted, and animated by Brian White, the feature was released in 1934. It was also White's last known credited project within the film industry. Unfortunately, not only is this cartoon extremely obscure, this is the only information available about it in any capacity. While there's an extremely remote chance Colonel Heeza Liar's Treasure Island could still resurface, this one is likely lost to the ages.
- - -
After these two productions, it would take twenty-five years before another studio would try to tackle the famous swashbuckling tale. Next time on The Animated History of Treasure Island, we'll talk about Mel-O-Toons Treasure Island from 1960!
✦ The Animated History Of Treasure Island: Mel-O-Toons (1960) ✦
---
© 2023. All rights reserved. - Page last modified 2023.06.28 - The Grillout was created June 21, 2023.